Yesterday's Negro League Traveling Exhibit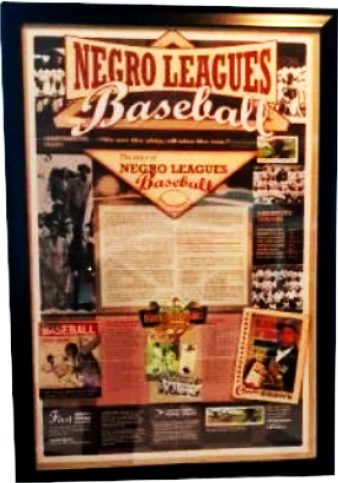 The Yesterday's Negro League Baseball Players (YNLBP) Traveling Exhibit offers access to a vital, often overlooked part of American history dating back to the past century. Our exhibit allows viewers to explore a fascinating era in American sports that reveals a rich and colorful story, which had a profound impact not only on our national pastime but upon America's social and moral development. The Negro baseball league began in 1920 and endured until 1960. Negro Leagues had some of the greatest baseball players that helped make what is called today, "America's Greatest Pastime" even though blacks were not able to play in the major leagues. Through pictures, documents, artifacts, and memorabilia, this exhibit will share the invaluable experiences of the Negro League Baseball players.
YNLBP Exhibition Specification.pdf
See the Negro League Exhibit Here
Store Exhibit
Yesterday's Negro League. More than a Store. It's An Experience.