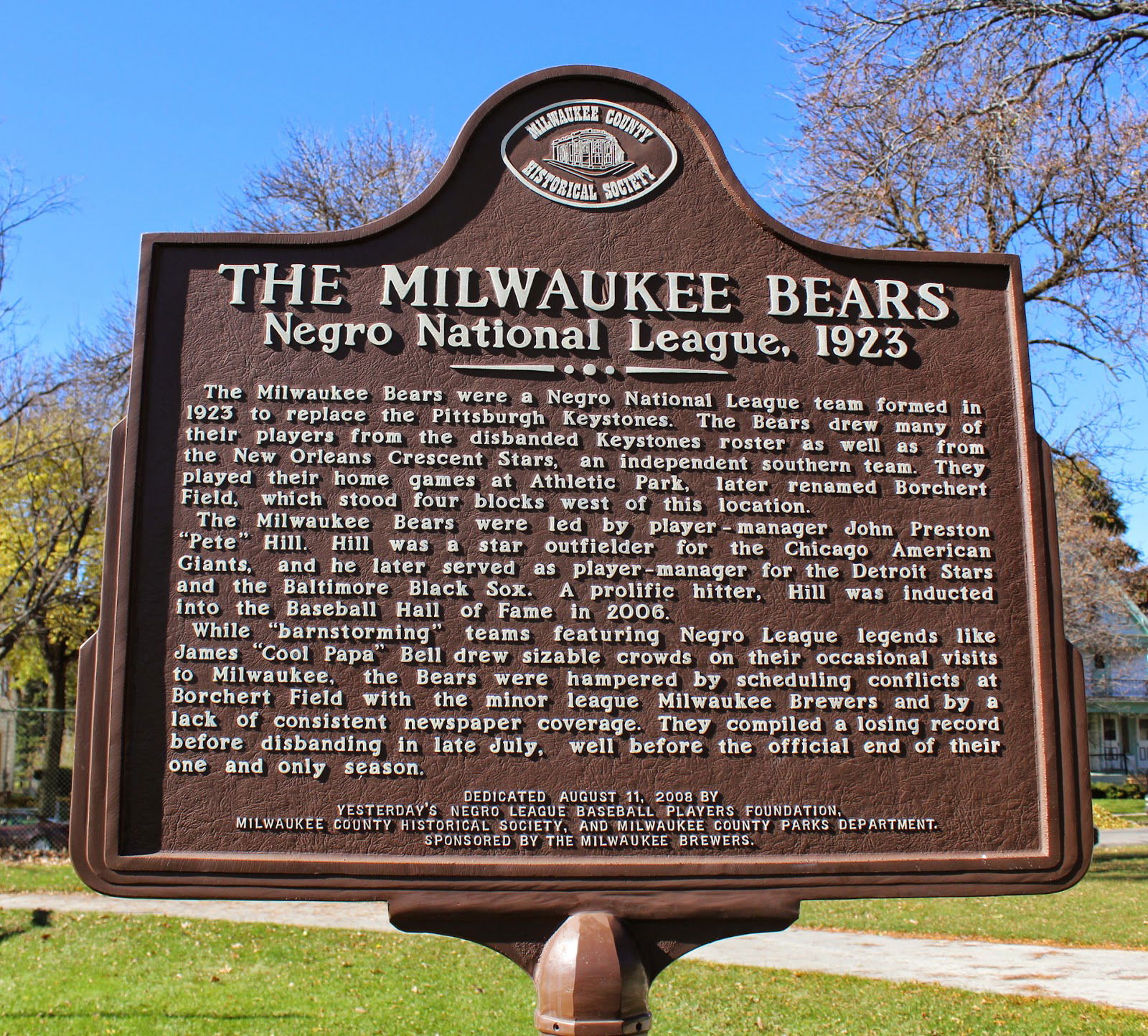 The Milwaukee Bears were a Negro National League baseball team that competed for just one unfinished season in 1923. With limited financing and an inexperienced ownership, the team quickly fell out of the running in the league. Primarily due to poor home attendance the club played most of its games on the road, and finished in last place with a 12-41 record in league play, disbanding after the season. They struggled both on the field and in the stands, unable to draw a crowd to their home games at very popular Borchert Field.
Borchert Field, home to Milwaukee professional baseball for over 60 years, was located between W. Burleigh, W. Chambers, N. 7th, and N. 8th Streets. Known originally as Athletic Park when it opened on May 20, 1888. The ballpark hosted the major league Brewers in 1891, the minor league Brewers from 1902 to 1952, the Negro National League Bears in 1923, and the All-American Girls Professional Baseball League Chicks in 1944. Marquette University, the Wisconsin Badgers and the NFL's Green Bay Packers also played football at the historic Borchert Field.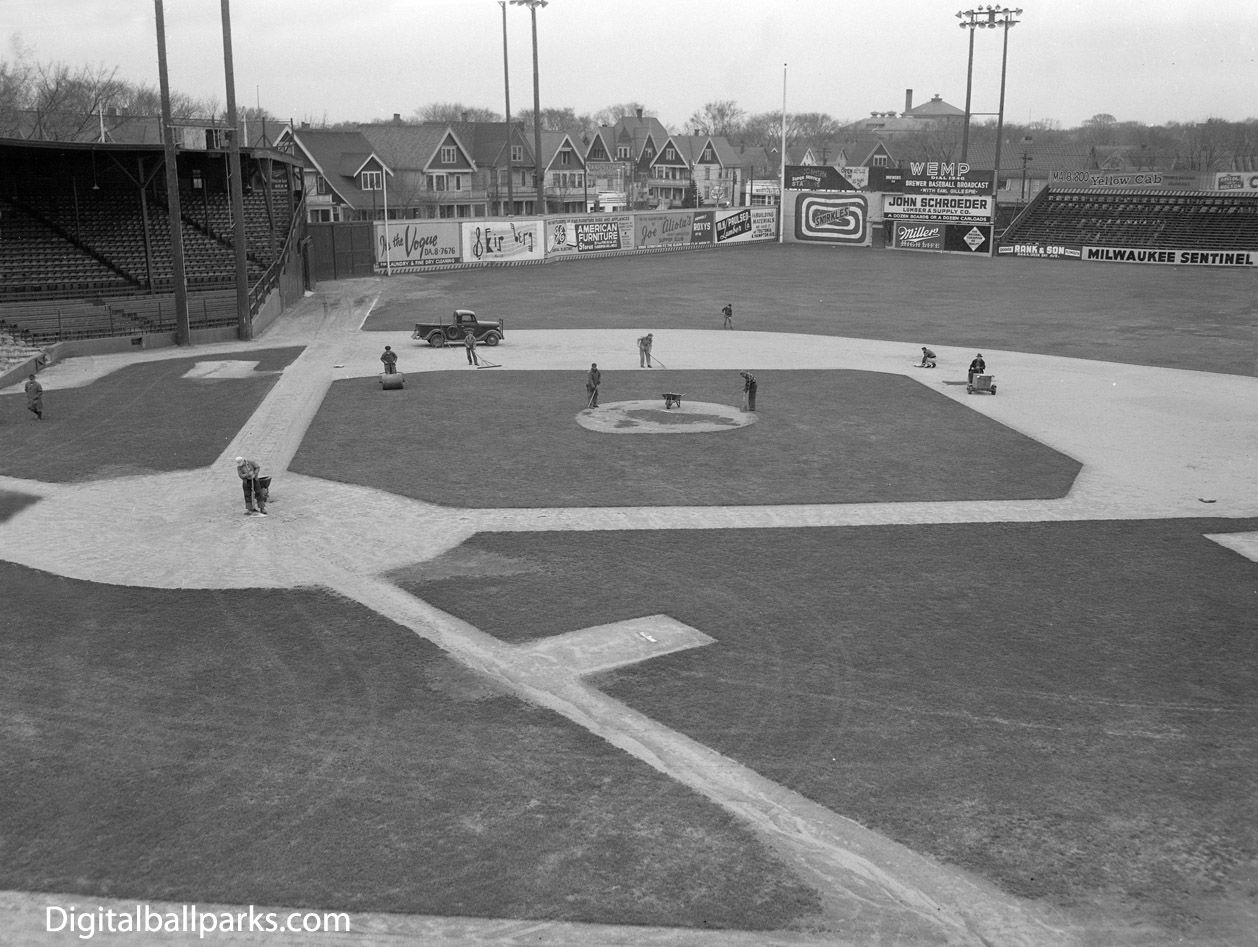 The rectangular wooden ballpark was renamed in 1927 following the death of Brewers owner Otto Borchert. It was the home field for such Hall of Famers as Al Simmons, Eddie Mathews, Bill Veeck, Casey Stengel, and Pete Hill, as well as Olympian Jim Thorpe. Milwaukee natives who played at Borchert Field on their way to the majors included Happy Felsch, Joe Hauser, and Ken Keltner.
The Milwaukee Brewers put on their throwback uniforms as part of the Negro leagues annual tribute game. On June 23, 2007, the Brewers wore the Bears uniform for another Negro leagues tribute game against the Royals, who wore Kansas City Monarchs uniforms. On July 5, 2008 and June 7, 2019 the Brewers wore the Bears uniforms against the Pirates, who wore their Pittsburgh Crawfords uniforms. On May 29, 2010, the Brewers wore Bears uniforms in a game against the New York Mets who wore their New York Cubans uniforms.