Player Profile
Nickname: "Cool Papa" / Faster Than Light
Career: 1922-1950
Position: P, Of
Teams: Homestead Grays, Chicago American Giants, Kansas City Monarchs, Pittsburgh Crawfords, St. Louis Stars, Detroit Wolves
Bats: Left , Throws: Right
Height: 6' 0, Weight: 155 lb.
Born: May 17, 1903 in Starkville, Mississippi
Died: May 24, 2013 in St. Louis, Missouri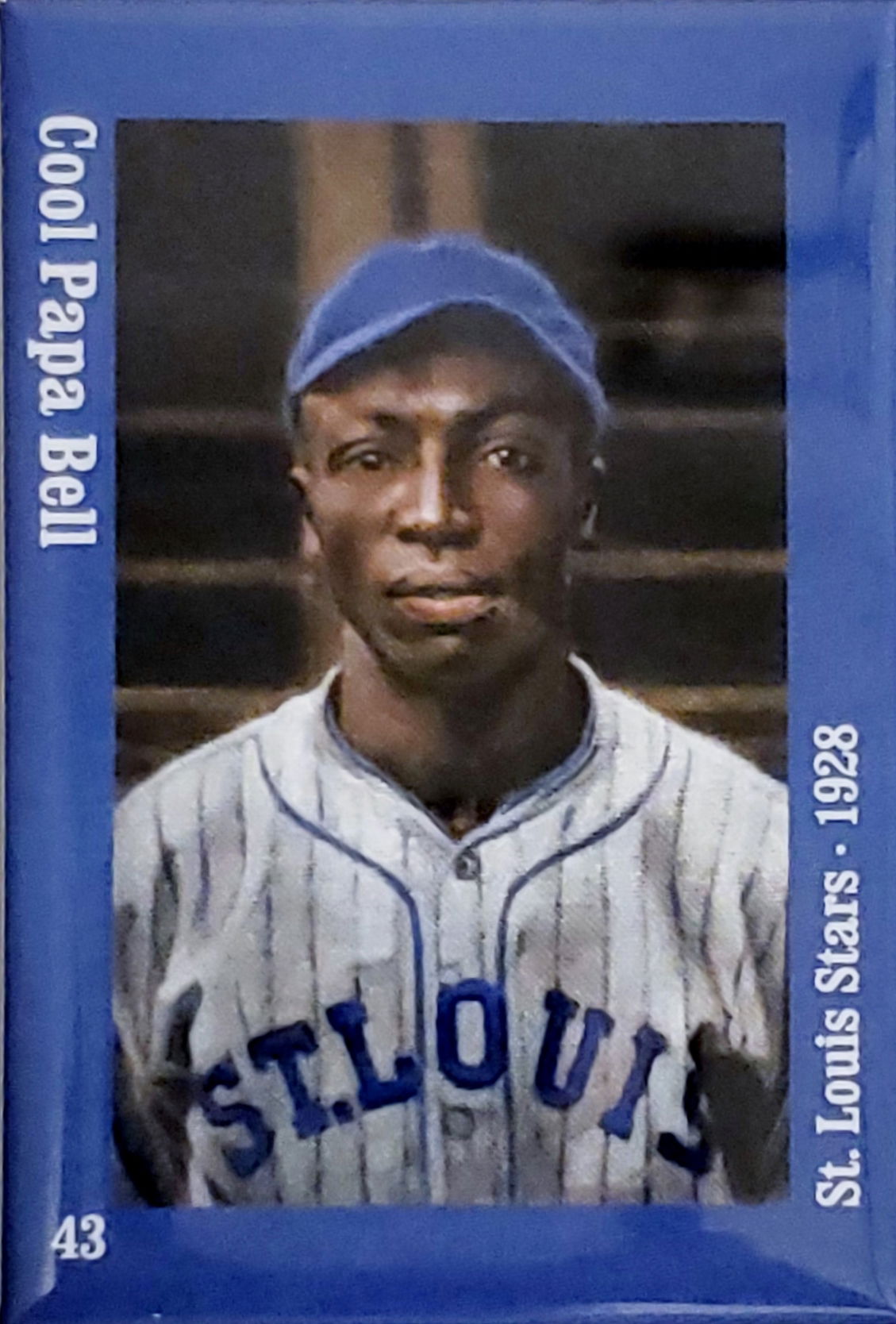 Bell was born in Starkville, Mississippi on May 17,1903. He moved to St. Louis to be with family at age 17, and shortly thereafter began his baseball career with the St. Louis Cubs. He joined the St. Louis Stars of the Negro National League two years later, and garnered his nickname as a pitcher. With an arsenal featuring curveballs, knuckleballs and screwballs that he could throw from three different release points, Bell was simply calm and cool out on the mound even amid stressful situations. Bell began as a pitcher for the St. Louis Stars in the Negro National League at the age of 19 and earned the nickname "Cool" when he struck out legendary Oscar Charleston, and Bell's manager added "Papa."
Following an injury to his pitching arm, Bell moved to center field in 1924, a position well-suited for him with his great speed. He played for the Stars winning championships in 1928, '30 and '31, until the club folded in 1931. Bell played on a series of Negro league teams after this, including the star-studded Pittsburgh Crawfords in 1933, playing alongside many Negro League legends, until 1937. The Chicago American Giants in 1942 to 1943, and the Homestead Grays from 1943 to 1945. When Bell returned to the Grays and won two Negro Leagues World Series titles back to back in 1943 and 1944. Then was also a player-manager of the Kansas City Monarchs from 1948 to 1950.
Bell retired from professional baseball at age 47 in 1950, playing out the remainder of his career for the Kansas City Stars, a farm club of the Kansas City Monarchs. He became a scout for MLB's St. Louis Browns for four years until the club moved to Baltimore, and then worked as a custodian and night security officer at the St. Louis City Hall until 1970. Four years later, he became the fifth Negro Leagues player elected to the National Baseball Hall of Fame. He passed away March 7, 1991.
Overall Bell was a switch hitter and a contact hitter with great bat control, bunting ability, and legendary speed. Though not a power hitter, he could take an extra base perhaps more often than any other player in history. He was a member of three of the greatest Negro League teams in history, winning three championships each with the Stars, the Pittsburgh Crawfords and the Homestead Grays. In addition to the Negro Leagues, Bell played several seasons of winter ball in the Cuban, Dominican Republic, California and Mexican League, having great success and enjoying the more relaxed racial atmosphere. He maintained an average that ranged from .308 to .480. He reputedly stole 175 bases in a 200-game season. His legendary career earned him the opportunity to be the fifth Negro Leagues player elected to the National Baseball Hall of Fame.
Read More: